MobiClient Plus

The newest addition to the MobiClient family: ad-free & advanced features! The perfect solution for Enterprise or Commercial Broadcast SMS text messaging userful for text message marketing.

| Description | Price | |
| --- | --- | --- |
| MobiClient Plus: Ad-Free, CSV upload/download, forward replies to phone, 1-time fee. | $19.99 | Add to cart |
No Banner Advertisements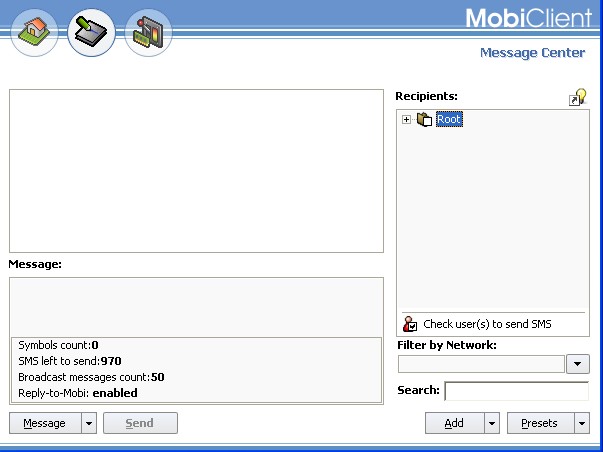 CSV upload/download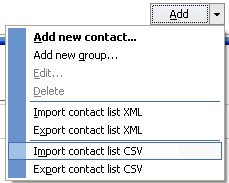 Import or Export your contacts with Comma Separated Values (CSV) and open them in Excel or other software of your choice!
Forward Replies to Phone

Forward replies received in MobiClient to your cell phone.

*Requires Reply-to-Mobi feature

| Description | Price | |
| --- | --- | --- |
| MobiClient Plus: Ad-Free, CSV upload/download, forward replies to phone, 1-time fee. | $19.99 | Add to cart |